Kbc Centre Church, Imphal
chooses British Acoustics as their sound partner.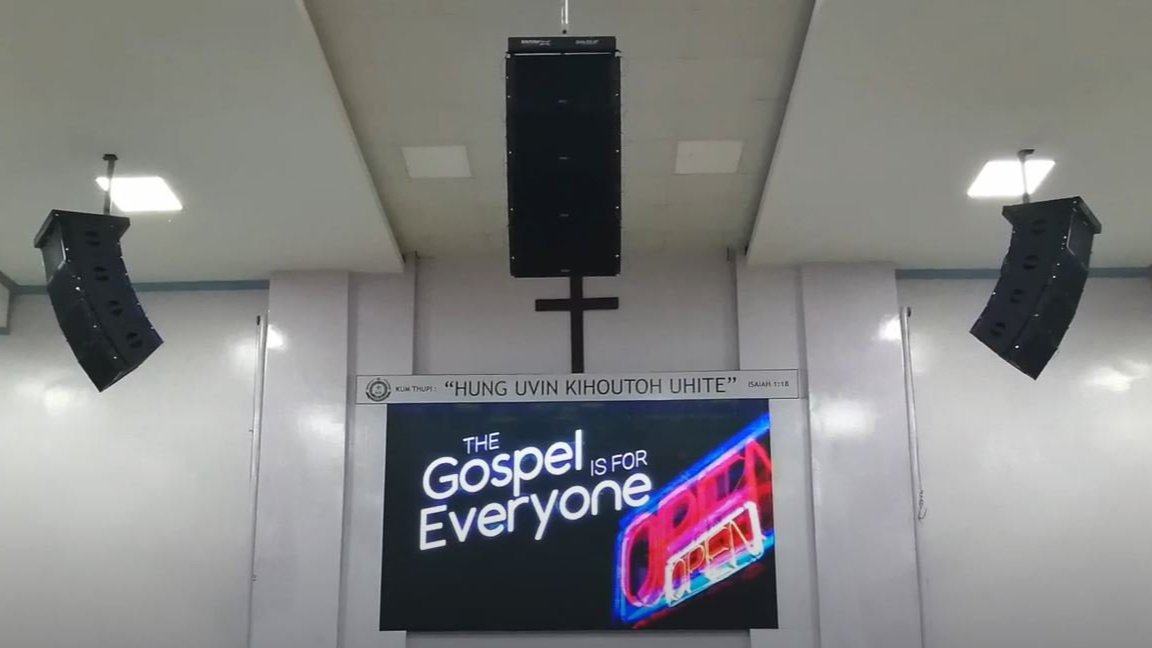 Kbc Centre Church
Project ID: #K666
City: Imphal
State: Manipur
Type: House of Worship
Brands: British Acoustics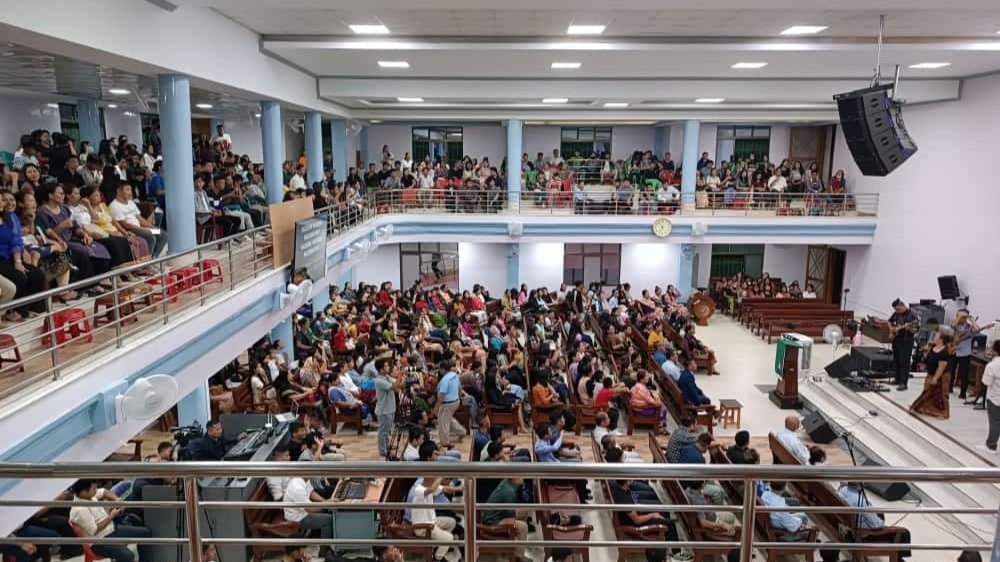 ABOUT THE SITE :
KBC Centre Church is located in New Lambulane, Imphal, Manipur. It is one of the most prominent churches in the area. The church often organises marriages, assemblies and other religious ceremonies. It is one of the best church in Imphal. A place you can come to experience the love of God.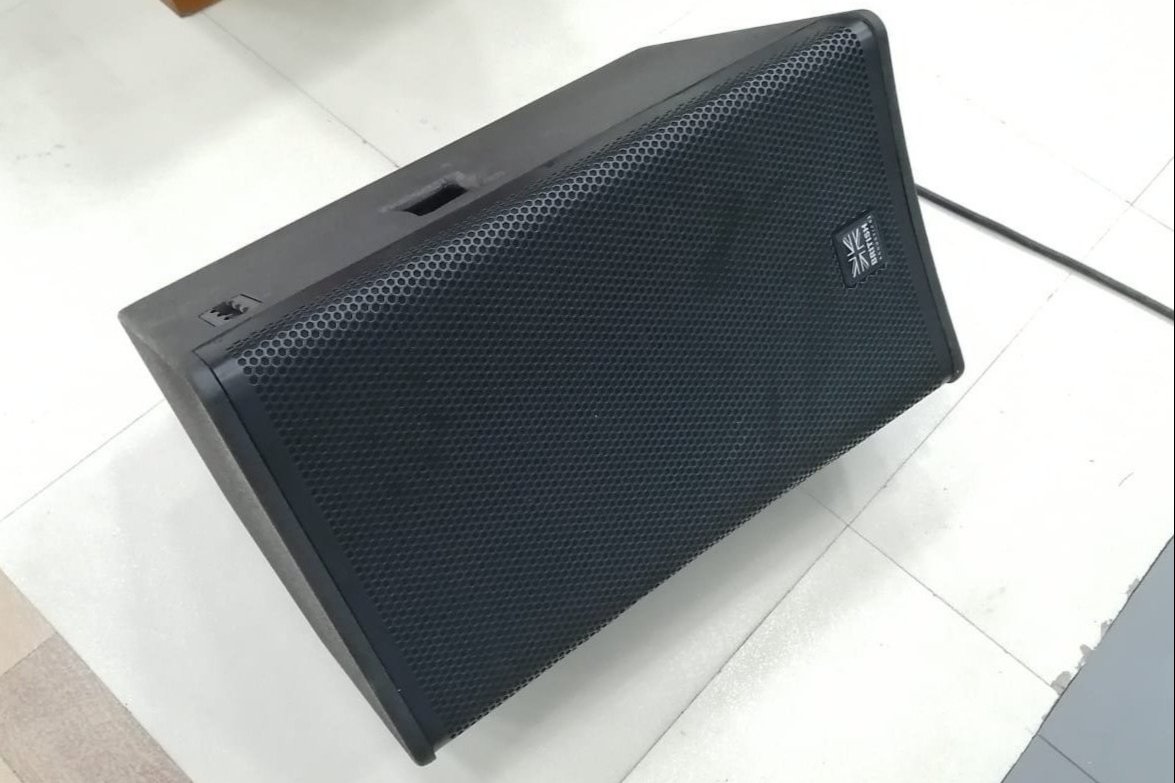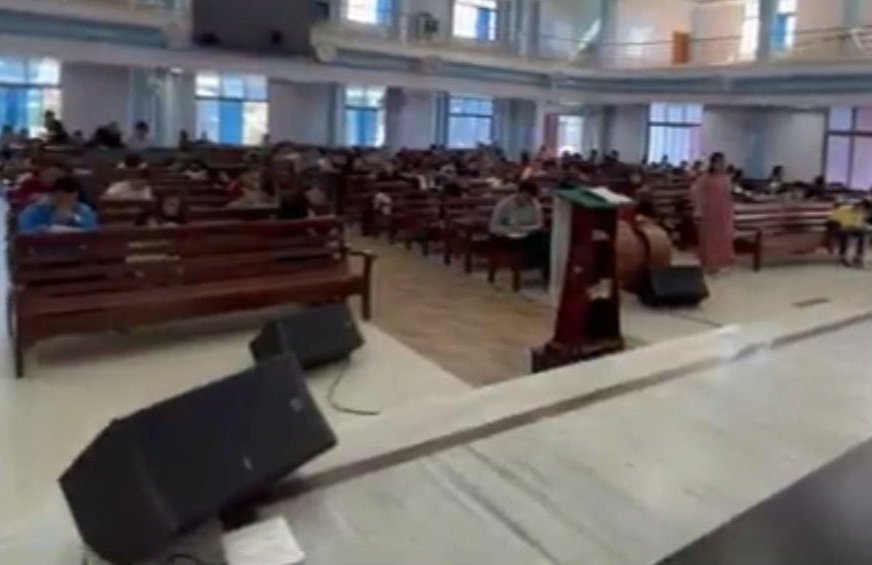 "The system delivers powerful and engaging vocals along with the music. The church congregation and the guest was impressed with the sound quality."
Kai Khongsai,
Director,
K LIVE.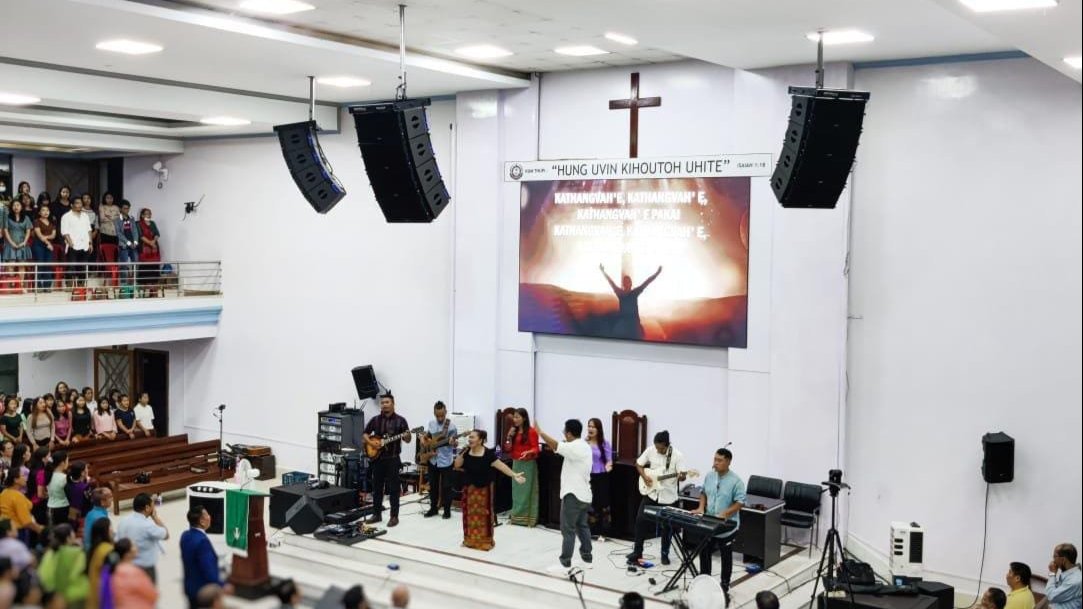 ABOUT THE INSTALL:
The church needed even sound system that could be evenly dispersed throughout the hall without feedback. After a brief discussion with the directors, the installation team at VMT understood the vision for Church.
The church sound system included Delta 930 LA, Delta 928 S, and PW612 as the focal product. The Delta 930 LA incorporates British Acoustics' most advanced technologies in aesthetics & engineering. The Delta 928 S contains a Low-resonance build structure. Engineered ports for reduced turbulence. Durable construction with scratch-resistant textured paint finish. The PW 612 edition is a passive loudspeaker featuring rugged build quality, efficiency, unmatched stability, and great acoustic performance. The series is built for implausible affordability and ultimate versatility.
The British Acoustics TK 9000 and TK 4000 Audio Power Amplifier are designed to be a High power amplification for touring, commercial & residential applications. It has a Built-in High-Pass filter with a selectable frequency cut-off. – Efficient cooling system with multi-step heat protection was chosen to power the system.
The Delta 48 Loudspeaker processors are built to be used for loudspeaker processing, matrix routing & system control along with the British Acoustics range of products in High Performance Installations.

ABOUT THE CITY:
Imphal is the capital of Manipur, a state in northeastern India. On the Imphal River, Kangla Fort was once the seat of local rulers, and now houses relics. Bir Tikendrajit International Airport is about 7.7km away from Church, it takes 18 min to reach there. Imphal Railway Station Bamdiar is about 11.5 km away from the venue and it takes 25 min to reach there.