Fyole, Mumbai goes invisible
with Nakymatone as their sound partner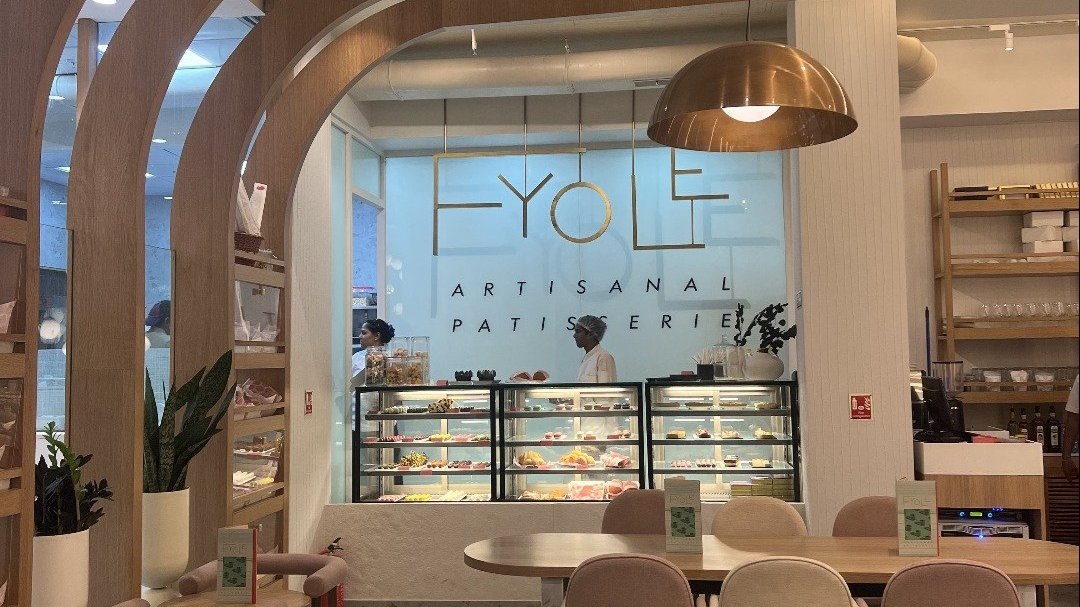 Fyole
Project ID: #N599
City: Mumbai
State: Maharashtra
Type: Cafe/Restaurant
Brands: Nakymatone, British Acoustics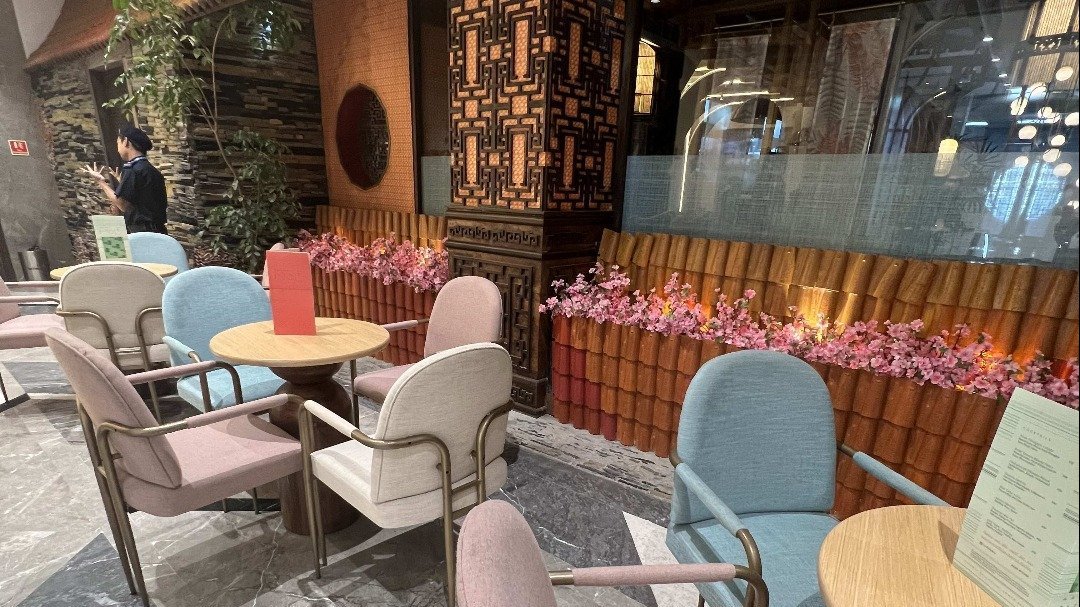 About the Client:
Fyole delivers scrumptious and flavourful desserts & bread with a focus on authenticity, sustainability, and innovation leaving you speechless. They use only the highest quality ingredients to bake beautiful bread from the finest flour to the most wholesome grains. Their creativity, passion, and dedication continue to set them apart as the authority on artisan bread. This contains fine desserts and Coffee adding a very elegant vibe. It's a newly opened delivery place that delivers desserts in no time at Fyole, Palladium Mall.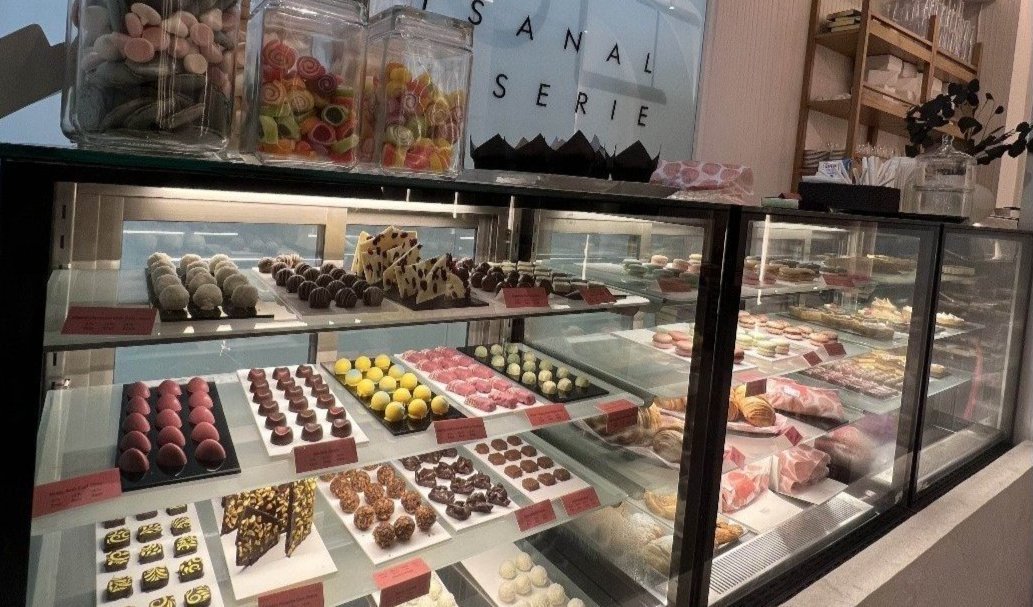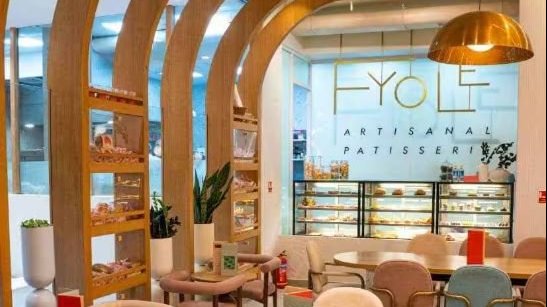 "The Nakymatone system allows our cafe to have better aesthetics along with uncompromising acoustics. The system is
incredible and invisible."
Prashant Issar,
Fyole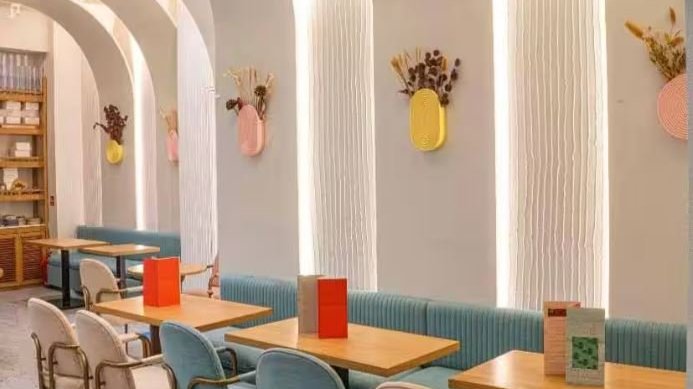 ABOUT THE INSTALL:
Fyole was a dynamic project. The directors wanted a system with a minimum visual distraction that would not interfere with the interior of the cafe. They wanted a system that would be "invisible." This system had to be discreet and provide melodic music to the restaurant while preserving the luxurious interior.
The Installation engineers suggested the all-new Nakymatone Echt. It is an invisible speaker which is mounted inside ceilings or walls. The invisible speaker utilizes the entire surface of the panel and distributes all the frequencies 180 degrees horizontally and vertically. The speaker retains its musicality due to Nakymatone's patented "Controlled Resonance Technology." The Echt was perfect as it provides top-quality sound while not affecting the premium interior of the venue.
The British Acoustics Alpha 418 RS was chosen because it is a compact, subwoofer, designed with discreet installation in mind, the foam-fronted compact design will not look of place on any project.
The System was amplified with the British Acoustics TK 5000 and ID 1000. The TK 5000 is a 2 Channel, audio power amplifier while the ID 1000 is a 2 – channel lightweight Class D amplifier housed in a sleek 1U chassis design.
The Delta 36 was chosen because it offers an extremely intuitive interface that makes the crossover settings easily accessible from the panel itself. The OSL M7 BT mixer has the inputs, controls, and features to be used as a simple plug-and-play system.
ABOUT THE CITY:
Mumbai (formerly called Bombay) takes pride in having lip-smacking street food on every corner, it's the city's fine-dining scene that has undergone a major transformation in the last few years, with domestic and international restaurateurs bringing in new innovations and cuisines to widen the city's culinary gamut. Chhatrapati Shivaji Maharaj International Airport is about 20 km away from Fyole, it takes 45 minutes to reach Fyole from the airport. Lower Parel Railway Station is about 1.5 km away from the Fyole and it takes 7 minutes to reach there.