Collector's Conference Room, Barbil-Orissa  chooses OSL & British Acoustics as their sound partner.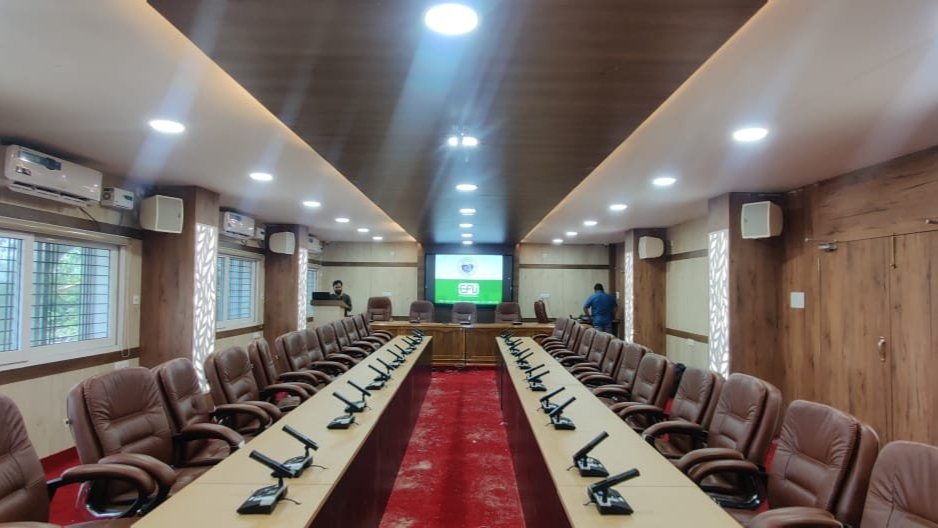 Collector's Conference Room
Project ID: #K578
City: Barbil
State: Orissa
Type: House of Worship
Brands: OSL & British Acoustics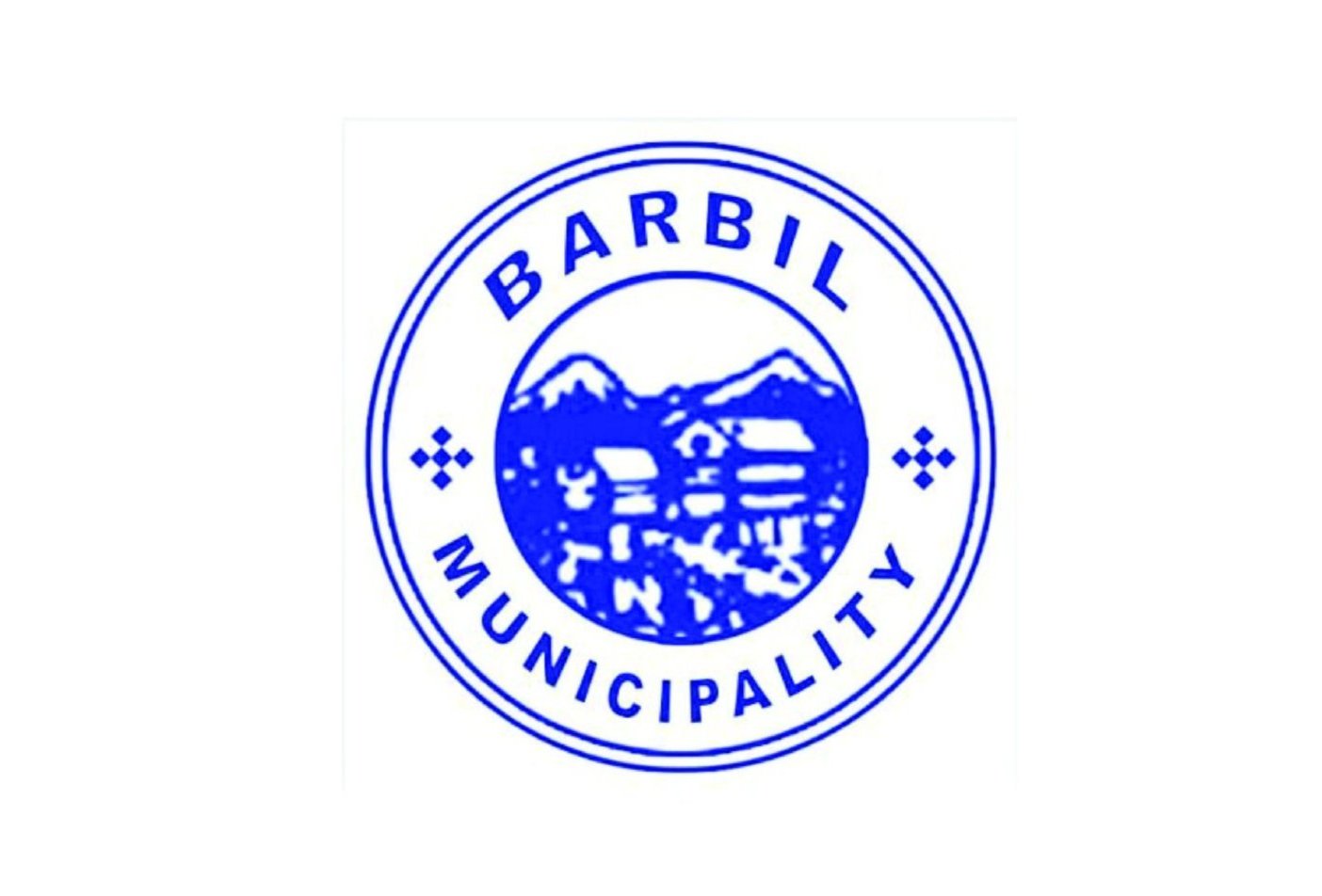 ABOUT THE SITE:
The Barbil Municipality is the governing civic body of Barbil, a city in Odissa. It is responsible for the civic infrastructure and administration of the city of Barbil. Barbil Municipality has been formed with funtions to improve the infrastructure of town.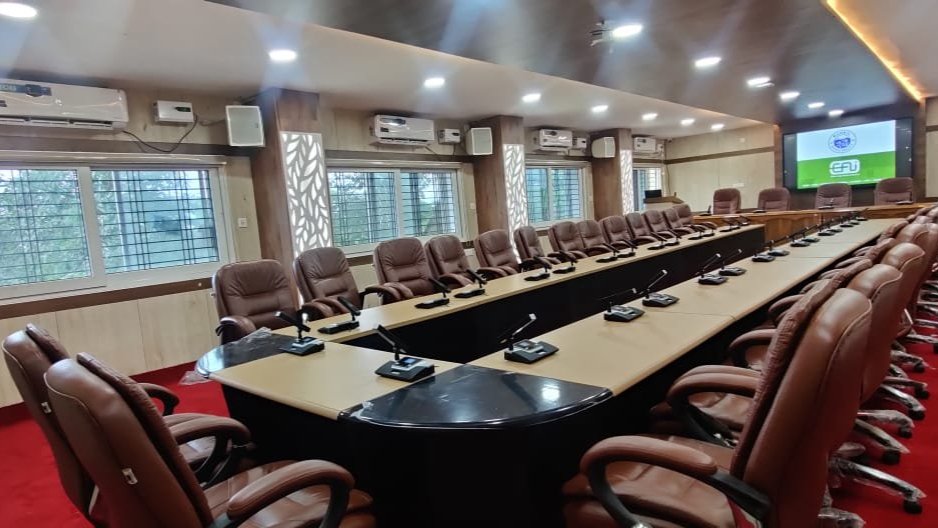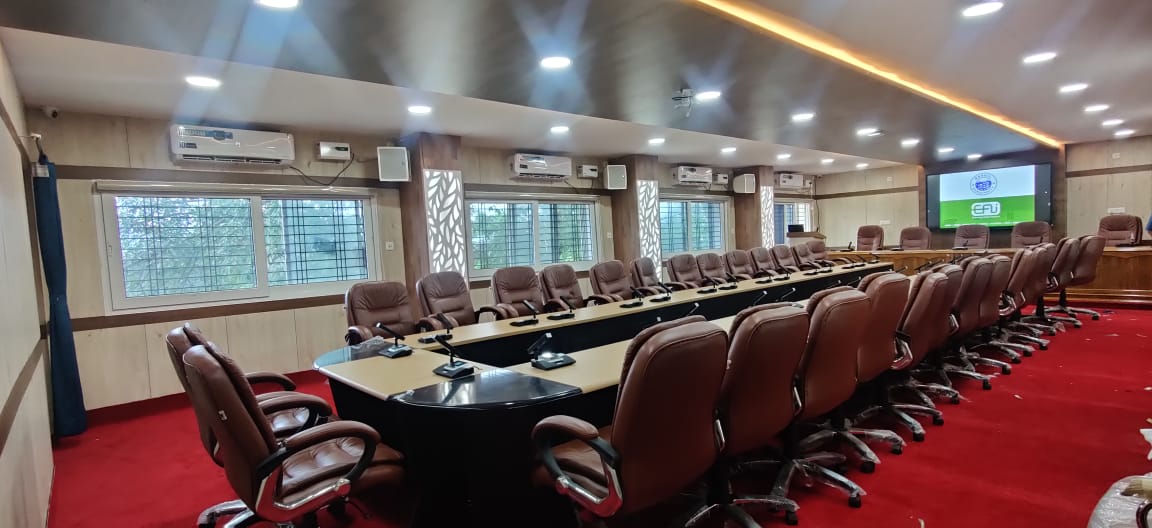 ABOUT THE INSTALL:
The challenge was not only to get the best sound quality of the audio system but also the interaction of the numerous components to create an immersive sound image throughout the site. The system design was created after thoroughly understanding the needs of the venue.
The Installation engineers selected the wired OSL BCS system. The OSL BCS – Business Conference System surpasses the industry standards in its ease of use, design & inter-operability with the existing conference room ecosystem. The BCS 1C is the chairman unit for the BCS conference system. Its 3-pin mini XLR mic input accepts the BCS GN-18 or C Ray microphones. The chairman units have 2 buttons – Push to Talk & Mute All. The delegate units have a single Push to Talk button for a quick conference.
The British Acoustic X10W is a 10″ co-axial loudspeaker with extraordinary intelligibility for speech applications. The BFC Feedback Suppressor is an automatic 2-channel feedback suppression unit with MagicLevel Curve reduction to reduce feedback evenly across the spectrum. It allows for better deployment of the conference system in venues with acoustical challenges. 2XXL, 2 – Channel High Performance Amplifier Systems are ideal for such applications.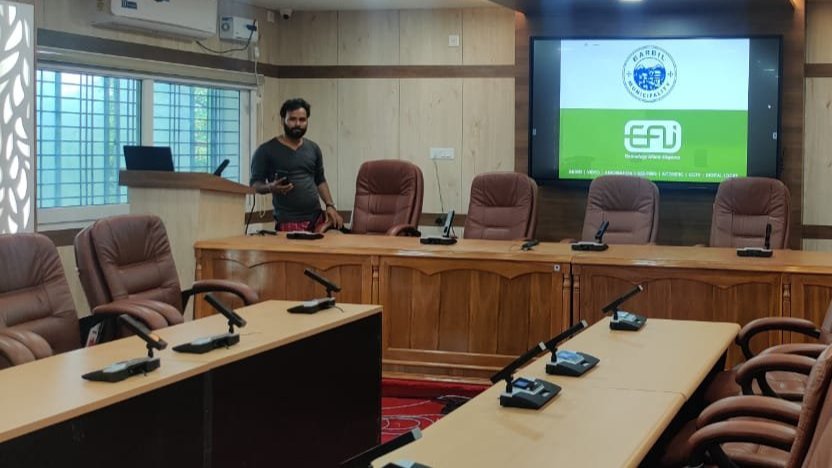 ABOUT THE CITY:
Barbil is a city and a Municipal Council in the Kendujhar district of the state of Odisha, India. The region around Barbil has one of the largest deposit of iron ore and manganese ore in the world. Barbil / Tonto, Bhusugaon Airport is about 62.2 km away and it takes 1hr24min to reach there. Banspani, Banspani Rly. Station is about 17.2 km away from the Barbil Municipality and it takes 38 minutes to reach there.