The Retro Lounge, Siliguri chooses OHM, OSl, and British Acoustics as their sound partner.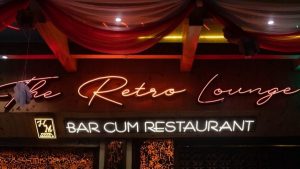 The Retro Lounge
Project ID: B271
City: Siliguri
State: West Bengal
Type: Club/Lounge
Brands: OSL, British Acoustics & OHM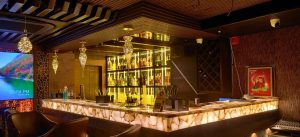 ABOUT THE SITE :
The Retro Lounge continues to transcend as Siliguri's premier nightlife destination. Located at the Hotel Manila, the venue features a state-of-the-art, sound system paired with unparalleled visual & lighting production. Performances from the best DJs in the country to a rotation of talented regional artists culminate a truly unforgettable experience.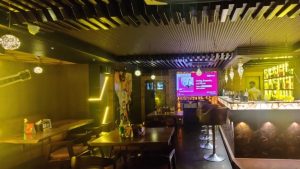 ABOUT THE INSTALL:
The Retro Lounge wanted to offer Siliguri, the best clubbing experience the city had to offer. The directors wanted a powerful system that would cover an extensive range to provide even coverage all through the venue. It was an interesting project and needed the best sound systems.
A system design was suggested keeping into consideration the requirements of the venue which consisted of British Acoustics and Ohm products. The Front-of-House system consisted of British Acoustics ETA 318s and the OSL Pro 8.  ETA 318S self-powered long excursion subwoofers were installed for low-frequency extension. The Pro 8 has a reliable, low-distortion amplification module, and has a large heat sink for a quick cool down over long hours of use. Several OHM KS 1 were installed throughout the lounge as fills.  The KS 1 is best suited for commercial installation projects that require audio quality with minimal visual impact. The system is powered with the  British Acoustic TK series amplifiers as they are designed with a built-in high-pass filter with a selectable frequency cut-off, an efficient cooling system with multi-step heat protection, and individual gain control. The system is controlled with the Ohm Oyster two-in six-out DSP.
Testimonials

"The system provides thunderous music, clubbers absolutely love it. I am really happy with the installation because it creates a lively ambiance and builds a groovy vibe at the venue."
Mr.Biplop Saha,
Director,
The Retro Lounge.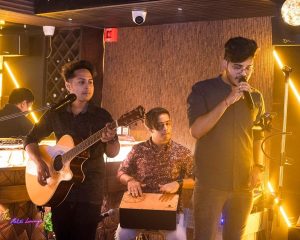 It's always a great experience working with VMT. They are always helpful to suggest improvements to the system design based on the requirements of the venue. The system is always consistent and never disappoints.
Joydeep Roy & Dipan Kandu,
System integrator,
Electro Acoustic Infotech Pvt. Ltd.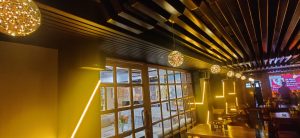 "It sounds great. OHM, British Acoustics, and OSL together create a perfect setup. The system is powerful, perfect for such venues".
Anindya Bhattacharya,
DGM-East,
VMT Enterprise.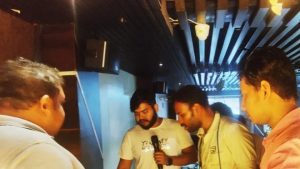 "Uniform sound with great sound quality. The system absolutely complements the plush venue."
Wicky Pereira,
Application Engineer,
VMT Enterprise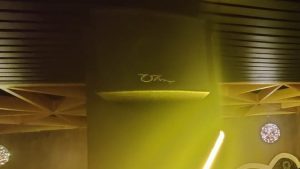 "OHM, British Acoustics, and OSL are acknowledged as trustworthy brands in the industry. These brands always have a promising response from our clients".
Jeff Mandot,
National Sales Manager,
VMT Enterprise