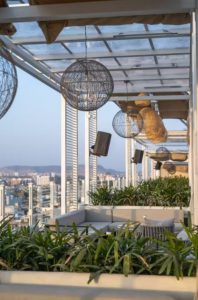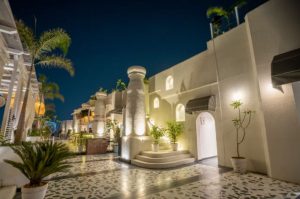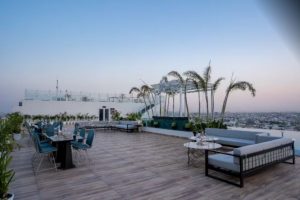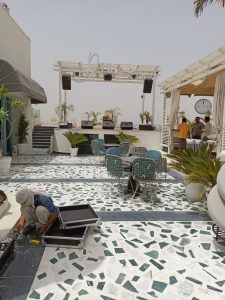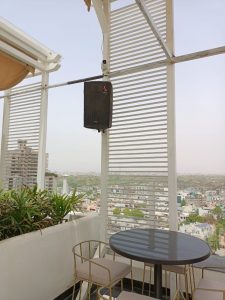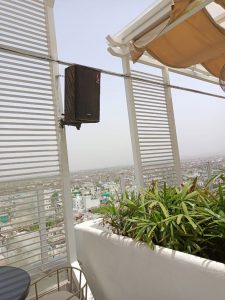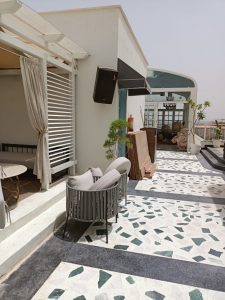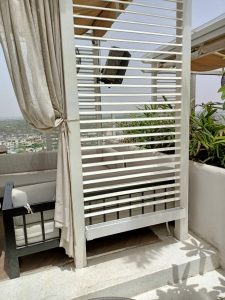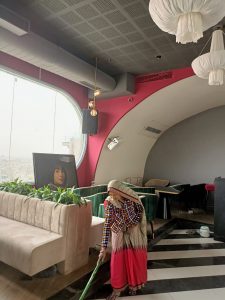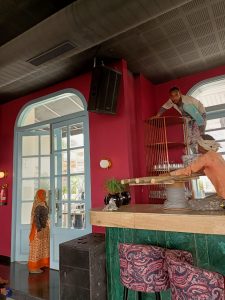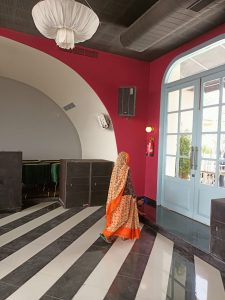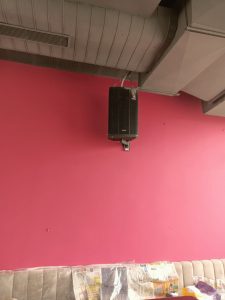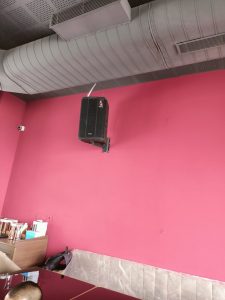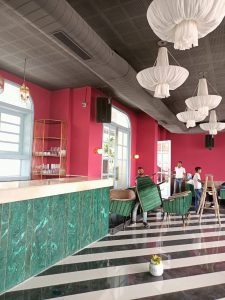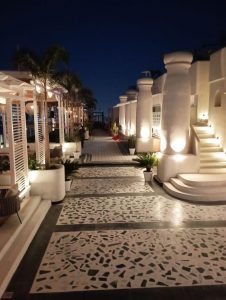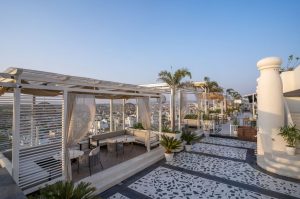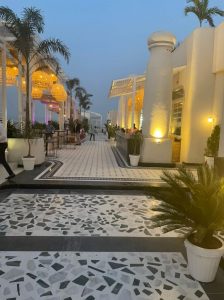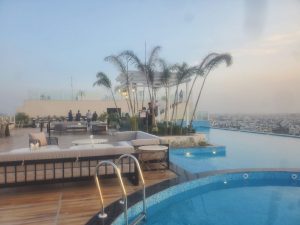 Diona
Project ID: #A312
City : Jaipur
State : Rajasthan
Type : Lounge / Club
Brands : British Acoustics
ABOUT THE RESTAURANT :
Located on the top of The Grand Anukampa hotel, Diona is one of the best rooftop restaurants in Jaipur. Take advantage of their pool which is great for a refreshing dip or letting the kiddos work off some energy. Good food is definitely satisfying but when it is paired with a good view and music, it turns sublime. A little bit of Greece in Jaipur, Diona aims to transport you to our favourite travel destination. It is perfect for any time of the day or week! They have music for every mood, whether you are looking to party it up on the weekend or spend a chill afternoon with your family & friends. The ambience and design of the restaurant are just so breathtaking that one would never want to leave the place!
ABOUT THE CITY :
Jaipur evokes the royal family that once ruled the region and that, in 1727, founded what is now called the Old City, or "Pink City" for its trademark building color. At the center of its stately street grid (notable in India) stands the opulent, colonnaded City Palace complex. With gardens, courtyards and museums, part of it is still a royal residence. The nearest station to reach the venue is 'The Ram Nagar Metro Station' which is approx. 2 km away and the 'Jaipur International Airport' is the nearest airport, approx. 9 kms away.
ABOUT THE INSTALL :
The venue's architecture was premium quality, and the owner stated upfront that the audio system had to be of a similarly high standard. Primarily playing background music, the system also needed enough headroom and clarity to cater for DJs brought in at nighttime and for events. Another challenge was managing sound spill.
We decided to strategically mount speakers, a little higher and pointing down at an angle, to adequately fill the entire area with music. To accommodate both intimate and large-scale events for DJ's, bands and solo artists, we used British Acoustics brand which is reliable and perfect for a full-proof system installation. The system installed in Diona consists of large number of British Acoustics 'Delta 915', 'Delta 912' and 'PW 612' loudspeakers plus multiple British Acoustics 'Delta 928' and 'Delta 918' subwoofers powered by British Acoustics 'TK 6000' and '2XM' power amplifiers. System management is achieved using couple of British Acoustics 'Delta Drive 48x'. There are no flat spots in the whole venue. With this high-quality system, guests can enjoy a unique experience with musical pleasure.
TESTIMONIALS :
"We wanted something that we didn't need to think about upgrading for a long time. Everything we do is about quality, we want customers to come in and feel that we haven't compromised on anything and that definitely includes the music, which VMT has really helped us with. The system sounds really good and can go pretty loud."
Mr. Namokar Jain,
Director,
Diona
"The British Acoustics speakers were easy to install in strategic places, and the sound quality was above and beyond what you can expect."
Anurag Khanna,
Deputy General Manager,
VMT Enterprise
"The systems delivers pristine sound throughout the venue."
Dharam Koli,
Sales Engineer,
VMT Enterprise
"Along with the great sound quality, British Acoustics is a recognisable brand in pro-audio industry.'
Jeff Mandot,
National Sales Manager,
VMT Enterprise