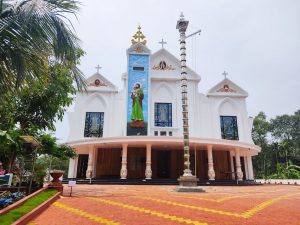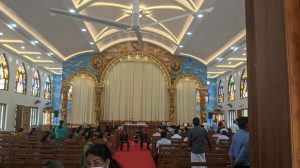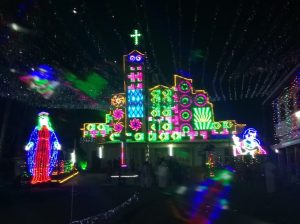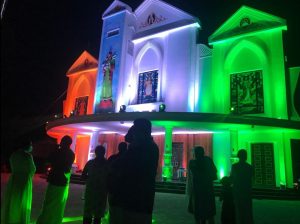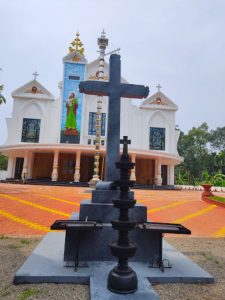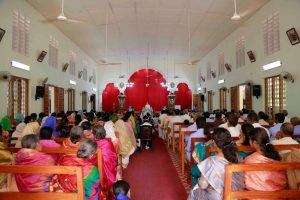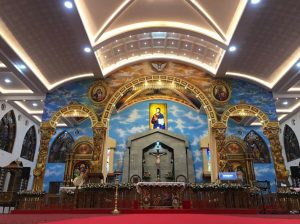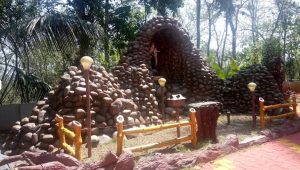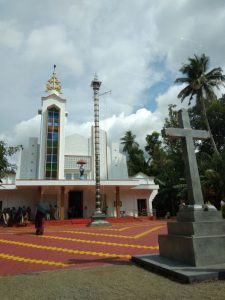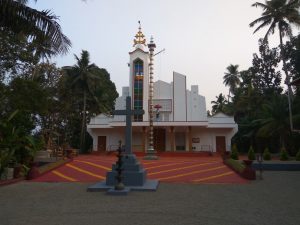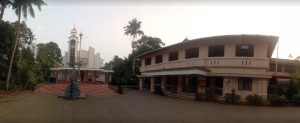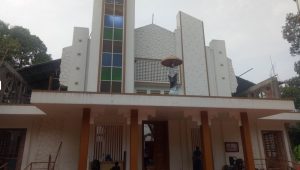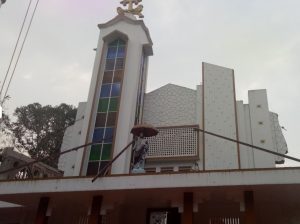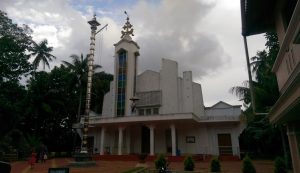 St. Joseph's Church, Vaipur
Project ID: #K171
City : Kottangal
State : Kerala
Type : House of Worship
Brands : QSC & Soundcraft
ABOUT THE CHURCH :
St. Joseph Church is a catholic chruch in Vaipur, Kottangal. The church attracts people from all faiths who pray for expressing their gratitude or requesting favours. It has a magnificent architecture and has great religious importance. They have good parking space and small auditorium for hosting various  functions.
ABOUT THE CITY :
Kottangal is a small village in Mallappally Taluk of Pathanamthitta District in India. River Manimala flows through the boundary of Kottangal Panchayath which separates it from Kottayam District. Kottangal Devi Temple is situated in near Mallappally and is dedicated to goddess Bhadrakali. Temple has a history of about 1500 years with the famed Padayani held annually. The nearest station to reach the venue is (KTYM)KOTTAYAM railway station which is approx. 21.76 Kms away and the Cochin International Airport is the nearest airport is approx. 134 kms away.
ABOUT THE INSTALL :
The main objective throughout the entire installation was that the audio system needed to be versatile and easy to handle. Sound quality meant everything to the client, as well as creating a unique and stimulating space.
The system consists of multiple QSC K 12.2, K 8.2 and CP 8 powered loudspeakers accompanied by QSC KS 112 powered subwoofers, a Soundcraft SI Expressions 3 DSP used as the main mixer while Sennheiser, Shure, AKG and JTS microphones used for services.
The system has an intentional 30% headroom built-in that allows the system to run clear, beautiful, dynamic sound without ever stressing the components
"I was more than happy for corporating with Vardhaman for this church installation as I firmly believe in the standard of sound quality by the products offered by them."– Mr. Joji – St Joseph Church
TESTIMONALS
"The installation is done in the worship area, in such a way that its strategically positioned to provide maximum performance. Overall it was a great project and experience."
Jerin George,
Director,
Angels Media.
"The audio system needed to be easy to handle and the entire project was a great success as the church congregation were very impressed."
Rony P.R.,
Sales Engineer,
VMT Kochi
"The system is very focused, with a tight, long bass pattern leading to a marvelous sound."
Vinumon A.K.,
Sales Representative,
VMT Kochi
"Our dedicated team is well known to create a kit list which is ideal for the customers from a selection of 200+ brands. This project highlights why VMT is the leading choice for the install sound.."
Jeff Mandot,
National Sales Manager,
VMT Enterprise