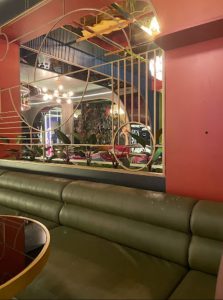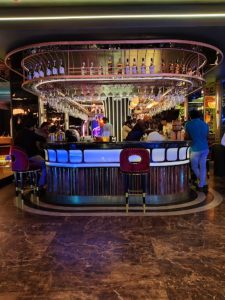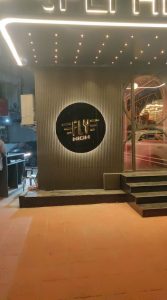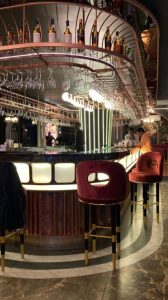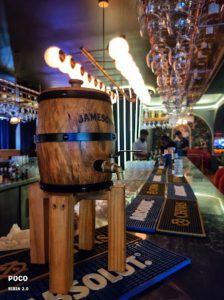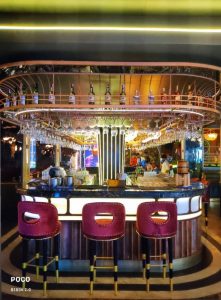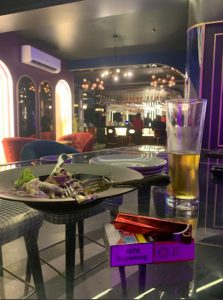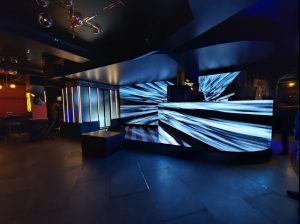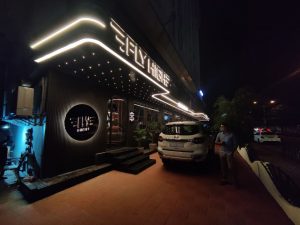 Fly High
Project ID: #K156
City : Kochi
State : Kerala
Type : Lounge / Club
Brands : Martin Audio
ABOUT THE RESTAURANT :
With beautiful interiors and good music, 'Fly High'  gives an all-new experience of nightlife in Kerala, God's own country. Pick anything off their elaborate menu and you are sure in for a delight. The drinks menu here needs special mention as it is very thoughtfully planned and successfully executed. Peppy music, a spacious dance floor and unbelievable selection of alcohol makes 'Fly High' a popular choice among many. The venue offers a variety of cuisines ranging from continental to north Indian and delectable finger foods, all of which complement their array of drinks. 'Fly High' has a lively ambience and entertaining showmanship at the bar counter.
ABOUT THE CITY :
Kochi (also known as Cochin) is a city in southwest India's coastal Kerala state. It has been a port since 1341, when a flood carved out its harbor and opened it to Arab, Chinese and European merchants. Sites reflecting those influences include Fort Kochi, a settlement with tiled colonial bungalows and diverse houses of worship. The venue is approx. 2 kms from the Ernakulam junction railway station and approx 30.6 kms away from the Cochin International Airport.
ABOUT THE INSTALL :
As a club, 'Fly High' predominantly plays dance music and hip hop. The venue needed a high energy ambience with a specific focus on the quality of the audio system.
The system comprises of couple of Martin Audio 'Blackline X15' alongside multiple Martin Audio 'Blacline X12' high-power loudspeakers. Powering lower frequencies are Martin Audio 'SX 218' subwoofers. This high-impact set-up is driven by a combination of '2XM' and '2XL' power amplifiers.
"Martin Audio offers superior sonic solutions that meets my pre-requisite to a class-leading performance and a reliable sound solution to be installed in Kerala for Fly High's 16th biggest project in South India," says Fly High's, Mr. Ram Nair.
TESTIMONIALS :
'Fly High' project was the most Challenging and Marvelous Installation of all the projects I have done in collaboration with Vardhaman Kochi. I have thoroughly enjoyed throughout the project and the ambience over there was extremely enchanting."
Jerin George,
Director,
Angel's Media
"We at VMT have installed some of the best venues in Kerala with class leading Systems and Fly High's Martin Audio System is at the very top of technology, configuration and execution."
Rony Pr., 
Sales Engineer,
VMT Enterprise
"Martin Audio and VMT working together has created an unparalleled sonic experience at 'Fly High' – the first of its kind in Kochi."
Vinumon A. K.,
Sales Engineer,
VMT Enterprise
"Martin Audio and British Acoustics has equipped some of the biggest and best clubs worldwide. The installation was completed to a high level of professionalism and we look forward to working with the team at Angel's Media again."
Jeff Mandot,
National Sales Manager,
VMT Enterprise