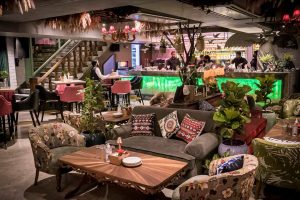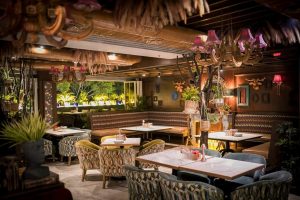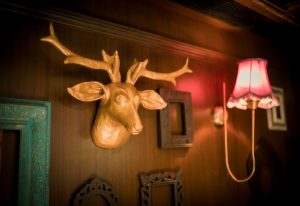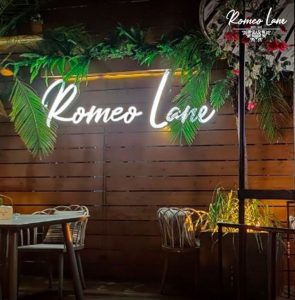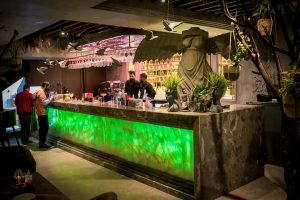 Romeo Lane
Project ID: #A354
City : New Delhi
State : Delhi
Type : Lounge / Club
Brands : British Acoustics & OHM
ABOUT THE RESTAURANT :
Romeo Lane, a place spreading three generational romance is set to entice the city's food lovers with the melange of its urban interiors amalgamated with delectable food and upbeat handcrafted drinks and more. With artistic and romantic interiors, The Romeo Lane is divided into three sections, with a spot for everyone's liking with a minimalist indoor setup with dark wood frets and bright colored upholstery. A place with a pleasant vibe is a first of its kind restaurant to have Cabanas and the only one to have "curved" LED displays for its guests. With the largest and the biggest space in North Delhi, Romeo Lane is a place for plenty of good drinks and dine playground for the finest of Delhi's epicureans. The venue also has top artists of all music genres performing there.
ABOUT THE CITY :
Delhi is an exotic destination for globetrotters and partygoers. Delhi is of great historical significance as an important commercial, transport, and cultural hub, as well as the political centre of India. There is so much to explore in this alluring city unlike any other that attracts so many tourists from around the world every year. The nearest station to reach the venue is (DSB)Sadar Bazar railway station which is 2.4 Kms away and the Jaipur International Airport is the nearest airport, 6 kms away.
ABOUT THE INSTALL :
Romeo Lane is a whole new experience for the guests. Music being the important part of the venue, it was extremely important to have a good sound system that can provide great sound, no matter what the character of the music happens to be.
The venue is installed with a combination of OHM  'BRT-15' and 'BRT-6' loudspeakers accompanied by OHM 'TRS-118' and 'BRS-15' subwoofers for the main system setup, OHM 'BootiQue Satellite' speakers for infill, British Acoustics 'XP512' powered loudspeakers for stage montoring, and a OHM 'Oyster' DSP processor for loudspeaker management using digital signal processing. The much needed power for the whole system was delivered by British Acoustics 'TK9000' and '4XL' high-performance power amplifiers. This configuration ensures a warm, powerful sound and at the same time ensures that the neighbours can enjoy a good night's sleep, while the customers can dance through until the early hours.
TESTIMONIALS :
"We never compromise on quality audio systems and always aim to provide the best audio solution to our clients. The system delivered super powerful, tight clean sound that can only be felt once you visit Romeo Lane and experience the power of the sound system"
Manish Chandel,
Director,
Auxible India Pvt. Ltd.
"The power and precision of the sound system is very impressive."
Anurag Khanna,
Deputy General Manager,
VMT Enterprise
"As the venue is huge, the team has smartly placed the speakers for an even sound flow."
Swapnil Shingade,
Sales Engineer,
VMT Enterprise
"The British Acoustics and OHM brands enables us to present the market with a premium quality sound system that can deliver a world-class standard.
Jeff Mandot,
National Sales Manager,
VMT Enterprise