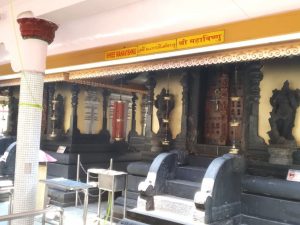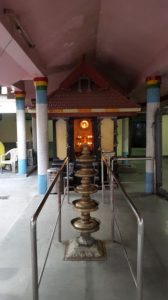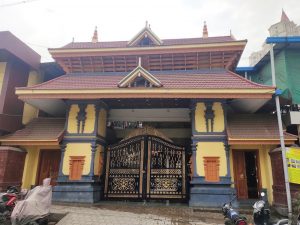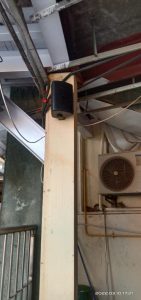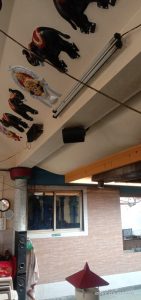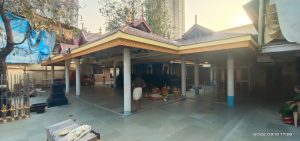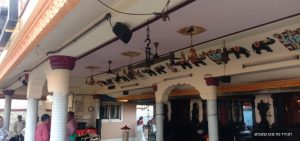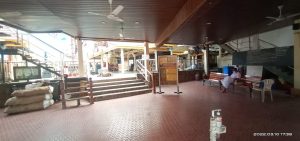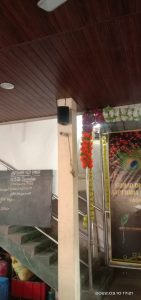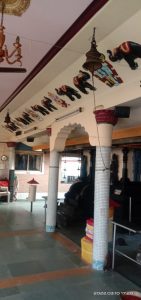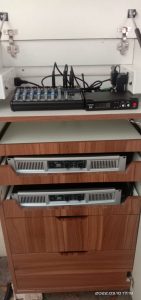 Shree Ayyappa Vishnu Temple
Project ID: #D127
City : Mumbai
State : Maharashtra
Type : House Of Worship
Brands : British Acoustics & OSL
ABOUT THE TEMPLE :
Shree Ayyappa Vishnu Temple at Hari Om Nagar, Powai, is a celestial beauty depicting traditional temple architecture and culture of Kerala. We believe that devotion is nothing but surrendering of oneself at the golden feet of Supreme Power and ultimate knowledge. Shree Ayyappa Seva Sangham Powai, the trust that constructed Shree Ayyappa Vishnu Temple, has been a reputed socio-cultural service oriented organization propagating universal brotherhood and harmony among masses through its social, cultural, religious and devotional activities since 1983. From a humble beginning, it has blossomed in to a big organization today spreading its wings to different spheres of activity. Shree Ayyappa Vishnu Temple, has been getting wide acclaims and applauds all over Mumbai, mainly for its highly traditional rituals, poojas and various devotional endeavors. The devotees throng to this temple seeking peace and prosperity and offer poojas and donations for fulfilling their dreams.
ABOUT THE CITY :
Mumbai (formerly called Bombay) is a densely populated city on India's west coast. A financial center, it's India's largest city. On the Mumbai Harbour waterfront stands the iconic Gateway of India stone arch, built by the British Raj in 1924. Offshore, nearby Elephanta Island holds ancient cave temples dedicated to the Hindu god Shiva. The Vikhroli Railway Station is at proximity of nearly 2 km and the nearest Airport is Chhatrapati Shivaji International Airport which is at distance of approximately 5 km from the temple.
ABOUT THE INSTALL :
Our emphasis was on designing the sound system that enables the priests to effectively communicate with their listeners, and make sure they are actively engaged in conversations and music, by eliminating unwanted echo and reverberation.
The best option for speaker placement was overhead pointed towards the listeners. In this arrangement, the listeners can focus on the message, not trying to decode difficult to hear words and music.
The microphone beeing an important part of the sound system, we used multiple OSL O5G high-performance vocal microphones with adapted sensitivity for vocal range. This microphone is very reliable and the listeners are not subjected to the dynamic range compression that wireless microphones use to transmit sound.
The system was completed by couple of power amplifiers and a British Acoustics LiveMix 8.2FX compact analogue mixing console.  The mixing console features a handy bluetooth as well as USB playback with recording option and gives acoustically pleasing experience in worship.
TESTIMONIALS :
"With any type of worship that we perform, it feels like we are really absorbed in it."
Prakash Nair,
Director,
Shree Ayyappa Vishnu Temple
"We recognise the importance of intelligible speech and music that envelops the audience, front to back, regardless of the challenges of highly reverberating surfaces."
Wicky Pareira,
Tech Engineer,
VMT Enterprise
"The volume is loud enough where devotes can sing comfortably without worrying about not having pitch-perfect voice."
Swapnil Shingade,
Sales Engineer,
VMT Enterprise
"We see a steady trend of venues upgrading their AV systems to British Acoustics and OSL brands so they can provide better sound experience to their customers."
Jeff Mandot,
National Sales Manager,
VMT Enterprise