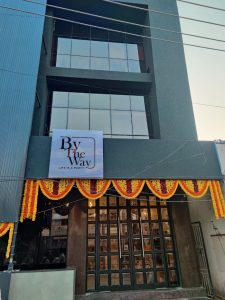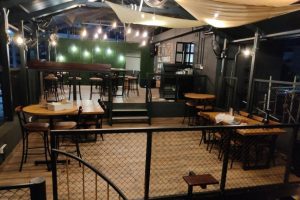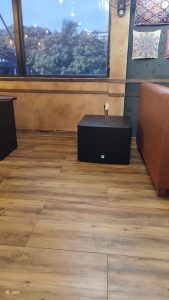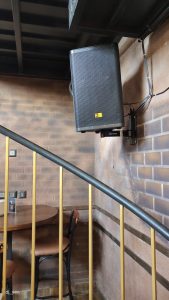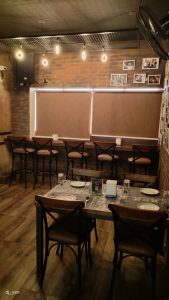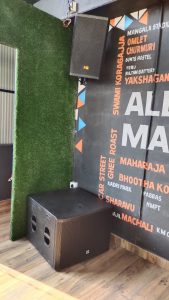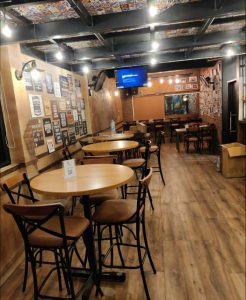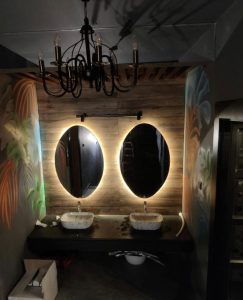 By The Way
Project ID: #V422
City : Mangalore
State : Karnataka
Type : Lounge / Club
Brands : British Acoustics & OSL
ABOUT THE RESTAURANT :
Newly opened in Mangalore, 'By The Way' is a top of the line, multi cuisine restaurant, located in Managudda, Mangalore. It is basically a 200 seater restaurant, and hoping to grow into a larger unit in due course. Their roster of chefs, include distinguished personnel who are experienced in every sought after style of cooking; viz. South Indian, Costal, Tandoori, Chinese, and North Indian. Additionally, besides a well stocked bar, the in house barman is capable of serving cocktails and mocktails of any other combination of your choice.
ABOUT THE CITY :
Mangalore (or Mangaluru) is an Arabian Sea port and a major commercial center in the Indian state of Karnataka. It's home to the Kadri Manjunath Temple, known for its bronze statues, and the 9th-century Mangaladevi Temple. The Mangaluru Central Railway Station is at proximity of nearly 3.0 km and the nearest Airport is Mangaluru International Airport which is at distance of approximately 11.7 km from the venue.
ABOUT THE INSTALL :
The focus was on the music being enjoyable and yet pleasant to hear. This would enable diners to soak in the ambience while enjoying the array of interesting cocktails and food, as well as engage in conversation with fellow diners.
The venue was able to enjoy consistent high-quality audio delivery and impressive low frequency fidelity thanks to the pro-audio system which features multiple OSL 'OS-12' powered loudspeakers and British Acoustics 'Delta-18B' powered subwoofers deployed strategically at their respective spaces. The British Acoustics 'LiveMix 8FX' mixer was installed to balance the sound and achieve uniform sonal coverage. The OSL 'X3' vintage vocal condensor microphone was also added for live performances. The system accurately reproduce all kinds of music with great ease; and has enough room to deliver a louder and more impactful sound whenever needed.
TESTIMONIALS :
"The installation was completed before time, thanks to VMT team for the wonderful support. Not only are we extremely pleased with the quality of sound, but also the system's ease of use."
Harsha Melanta,
Director,
'By The Way'
"Whilst the owners appreciate quality sound, it was great that we have been able to install a high-performance audio system which would do justice the venue."
Vishwajit Shetty,
Manager
VMT Central
"The system is really good; and gives the volume thats needed along with good clarity."
Nagraj Kotian,
Sales Engineer,
VMT Central
"British Acoustics and OSL brands have been achieving universal success in AV industry."
Jeff Mandot,
National Sales Manager,
VMT Enterprise