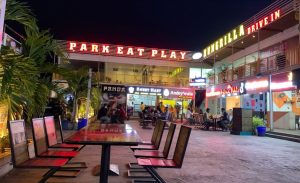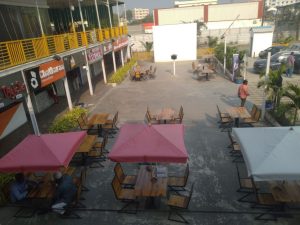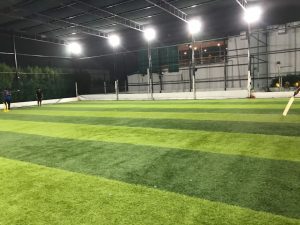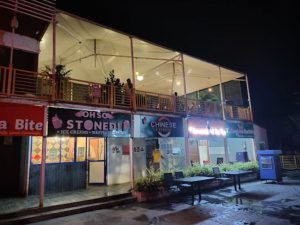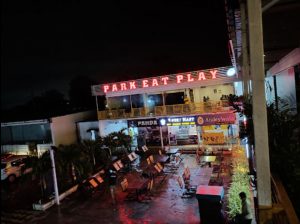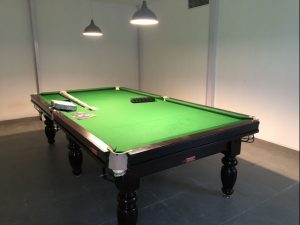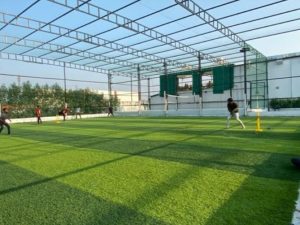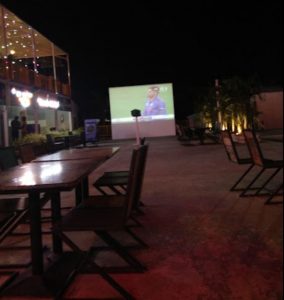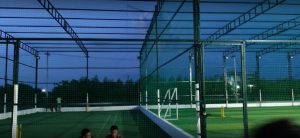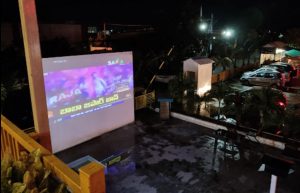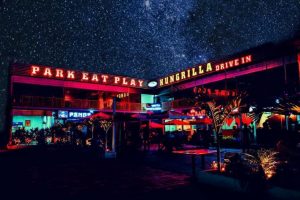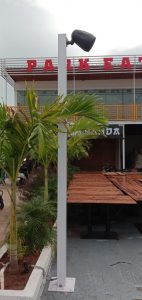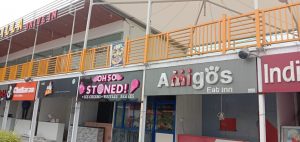 Hungrilla Drive-in
Project ID : #V418
City : Nizamabad
State : Telangana
Type : Cafe / Restaurant
Brands : British Acoustics
ABOUT THE RESTAURANT:
Hungrilla Drive-in is the perfect place for friends and families to unwind, listen to music or watch your favorite Cricket match!  They have a wide range of facilities that will give everyone the chance to play sports, enjoy games, dine-in, HD screening and much more! With over 30 exciting activities like pool / snookers table, cricket, football, beach volleyball, badminton, children's play area, mini party hall, etc; there's always something for everyone. A drive-in like never before! Park, eat and play amidst the beauty of nature! Visit and explore various cuisines, multiple sports facilities, special live screenings and music!
ABOUT THE CITY :
Nizamabad is a major urban agglomeration and third largest city in the state. The city is well connected to the major destinations through various national and state highways. The restaurant is approximately 5.6 km away from Nizamabad Junction railway station and 227.4 km away from Rajiv Gandhi International Airport in Hyderabad.
ABOUT THE INSTALL :
We believe that sound has a powerful impact on the success of any venue and setting the tone from the moment a customer walks in until they pay the bill and head out.
To enjoy great outdoor sound without disturbing the neibhbouring areas we mounted multiple British Acoustics VA6 weatherized loudspeakers around the perimeter of the area facing inward towards the center. This allows the customers to hear music clearly without having to blast it loud. British Acoustics Q350i amplifiers were depoyed to power the sound throughout the venue.
TESTIMONIALS:
"It was great that we have been able to harness our expertise alongside a strong working relationship with the team at British Acoustics and specify a high-performance audio system which would do justice to this outdoor venue."
Mr. Feroz,
Director,
AV Planners
"The system is capable of producing the same audio signature and consistant sound quality."
Vishwanath M.B.,
Deputy General Manager,
VMT Enterprise
"It was critical that the new audio system was adaptable for msuic as well as live sports screening, whilst reliably and consistently delivering a clear, crisp audio."
Mr. Naidu,
Director,
Icon Tech Pro
"Along with the great sound, British Acoustics is a recognisable brand in pro-audio industry. The feedback we have had from the venues has been all positive."
Jeff Mandot,
National Sales Manager,
VMT Enterprise