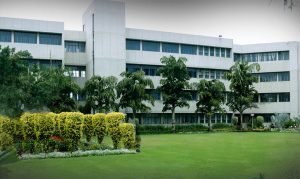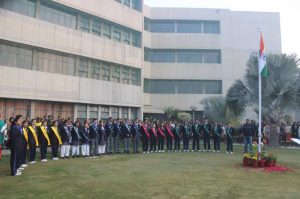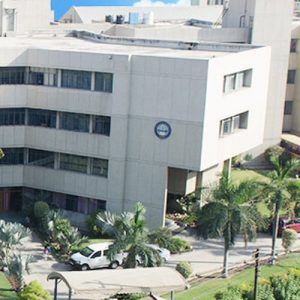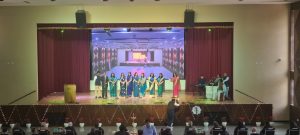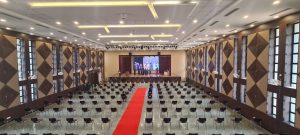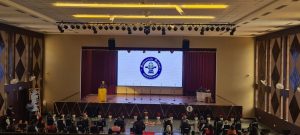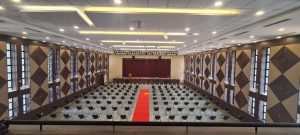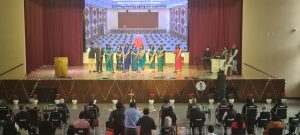 Somerville School
Project ID : #360
City : Noida
State : Uttar Pradesh
Type : Auditoriums / Conference Hall
Brands : British Acoustics & OHM
ABOUT THE CLIENT :
Somerville School was established in NOIDA in the year 1987 by the Lott Carey Baptist Mission in India. The medium of instruction is English. The school has a strength of 2943 students from Class I to Class XII and 498 students in the Preparatory School. The school has a sprawling campus spanning 6 acres. It has manicured lawns and an exquisite array of plants. The school wins trophies and prizes in the NOIDA Flower Show every year.
Somerville School has state-of-the-art infrastructure with Digital classroom teaching, a public announcement system and a network of close circuit cameras to ensure the safety and well-being of the children.
ABOUT THE CITY:
Noida is a planned city in India's northern state of Uttar Pradesh. The ISKCON Noida temple has a diorama depicting the life of Lord Krishna. Southwest of Noida, Surajkund lake is a 10th-century reservoir with the ruins of a sun temple. The closest station to reach Somerville School is Delta 1 which is 1.12 kms away and the Indira Gandhi International Airport (DEL) is the nearest Airport which is 40 kms away.
ABOUT THE INSTALL :
Filling a large space with sound, audible till the last row was quite challenging.
Couple of OHM TRS-212 loudspeakers were deployed along with OHM TRS-218 sub-woofers. The entire system is amplified by British Acoustics amplifiers to produce several hundred or thousands of watts of power to drive speakers so that the entire auditorium gets filled with sound. The design of the system allows the audience to have a larger-than-life experience that they will remember for a long-time.
TESTIMONIALS:
"The sound quality is exceptional and ensures that what the audience hears is what the performers intend."
D.A. Tressler,
Chairperson & Director,
Sommerville School,
Lott Carey Baptist Mission in India.
"The system provides uniform coverage with professional sound quality,"
Anurag Khanna,
Deputy General Manager,
VMT Enterprise
"We have always been firm believers of the sound experience being one of the most important factor of A/V installations. Whether it be for live or for playback, the speakers sound great."
Rashan Nair, Ashish Khanna,
Provatical India PVT. LTD.
"OHM specializes in professional sound systems for venues of all sizes, large or small and our expert team will guide you through from consultation to design and installation of your system."
Jeff Mandot,
National Sales Manager,
VMT Enterprise